Special Packages
FULL BRIDAL 4 HOURS 250€

TOTAL RELAX 4 HOURS 250€

| 20' Body Scrub | 20' Body Wrap | 30' Body Relax Massage | 20' Head & Face Massage | 60' Facial Treatment | 15' Eye Brow Shape | 70' Manicure & Pedicure


MEN'S GETAWAY 3 HOURS 200€

| 40' Pedicure | 20' Body Scrub | 50' Aroma Massage | 20' Head & Face Relax Massage | 40' Facial Treatment


SPA RENEWAL 2 HOURS 150€


SPA EXPRESS 2,5 HOURS 190€

Book Online
or Call +30 27210 23166
Must Try
• ANCIENT SPIRIT ELIXIR 80΄
Body toning and revitalisation, anti-stress, combats insomnia and dehydration.
READ MORE
• "OLIVE SPA" MASSAGE 60΄
Consists of a total body aromatherapy by exotic Monoi oil a drainage massage, head and face massage.
READ MORE
---
Body & Soul Elixirs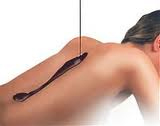 Chocolate Symphony 80'
A unique nourishing, stress-reducing body and facial treatment performed with chocolate to invigorate and revitalize you from head to toe.
READ MORE
---
Monoi Tiki Oil

MONOI's moisturizing properties mean it helps to soothe the skin and protect it naturally from damage from the sun and the sea. It is the miracle product responsible for the legendary hair of the Tahitian women. Due to its relaxing properties, Monoi TIKI is ideal for relaxing massages.

---