Face Treatments
DEEP MOISTURISING CAVIAR THERAPY 90΄/110€

For skin in need of a super saturating moisture boost with immediate wonderful results improving the skin's texture, this thirst-quenching luxurious facial treatment is perfect. Spirulina, seaweed and caviar products are applied, feeding the skin with moisture loving actives that will bring back that healthy, dewy look to the face.

SUPERIOR ANTI-AGEING THERAPY!
LIFT CAVIAR THERAPY 90΄/120€

This superior treatment provides immediate results in the fight against time, this exceptional treatment helps slow down the signs of premature ageing, reducing the appearance of fine lines and wrinkles on the face. A special capsule, rich in black caviar, is combined with a unique anti-ageing mask.


SPECIAL BLACK CAVIAR THERAPY 90΄/120€

A unique deep-cleansing treatment with Black Caviar. You'll see immediate results from this exclusive facial treatment for oily and problem skin. Includes application of a mask with Black Caviar to draw out impurities and cleanse skin below the surface. This deep moisturizing treatment leaves skin glowing and supple.

CAVIAR EYE THERAPY 30΄/50€

An advanced anti-ageing therapy to minimize fine lines and wrinkles around the eye contour, as well as the puffiness and the black circles. Eye mask combined with special capsules, rich in black caviar, helps to slow the signs of premature ageing, leaving the skin with a more youthful appearance.


Book Online
or Call +30 27210 23166
Must Try
• ANCIENT SPIRIT ELIXIR 80΄
Body toning and revitalisation, anti-stress, combats insomnia and dehydration.
READ MORE
• "OLIVE SPA" MASSAGE 60΄
Consists of a total body aromatherapy by exotic Monoi oil a drainage massage, head and face massage.
READ MORE
---
Body & Soul Elixirs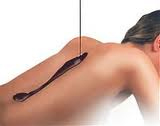 Chocolate Symphony 80'
A unique nourishing, stress-reducing body and facial treatment performed with chocolate to invigorate and revitalize you from head to toe.
READ MORE
---
Monoi Tiki Oil

MONOI's moisturizing properties mean it helps to soothe the skin and protect it naturally from damage from the sun and the sea. It is the miracle product responsible for the legendary hair of the Tahitian women. Due to its relaxing properties, Monoi TIKI is ideal for relaxing massages.

---