Weddings
Weddings & Events in Peloponnese are beyond compare!
Weddings are always important and are always special and no two weddings should be the same, each bride and groom wants their wedding day to be special. Special can mean an extravagant celebration with fireworks and special can also mean intimate small dinner by the pool. There are many ways to celebrate and the choices are endless at the Filoxenia hotel on Kalamata beach.

From anniversaries to weddings and christenings, each event is tailor-made to meet your exacting expectations and features superb catering, attentive service and a warm Filoxenia welcome...

Ceremony, wedding planning, wedding creation, exclusively wedding packages and the hotel's dedicated team addresses every small detail to create your perfect day.
The couple can relax knowing that no detail has been left to chance. Filoxenia offers informal wedding and Renewal of Vows options. Happy couples are invited to make as many or as few requests as they wish, as private or as extravagant, prior to, or during their stay.
Rose Garden Wedding Package
♥ Choice of hotel venues including sun-kissed beach; garden and poolside settings
♥ Decoration of venue with lanterns, flower petals, covered chairs and a floral display on the main table
♥ Bouquet of white roses for the bride and buttonhole for the groom
♥ Ceremony: Two witnesses and the official representative of the hotel (General Manager)
♥ A certificate of informal marriage from the hotel
♥ Basket of flower petals and rice

♥ A bottle of Sparkling wine & one-tiered wedding cake to toast the bride and groom
♥ 10 photographs (13 x 18cm) from the hotel's photographer, to capture your special wedding moment
♥ Personalised services from the wedding coordinator

(Offer may vary according to hotel facilities)
FREE:
Included in this wedding offer is the Rose Garden Honeymoon
PRICE:
€550
(Price of wedding does not include resort stay)
Please note that the wedding & honeymoon options are complete packages and items are not interchangeable. In the event that you decide not to use one of the services, no refund or alternative can be given.
Prices include all local taxes at current rate.
"Forever" starts with your wedding reception… we'll make sure it starts ideally.

At Filoxenia Hotel no two weddings or receptions are alike. Each event is custom designed by us… for you. The Wedding Reception of your dreams at Filoxenia Hotel includes:
• Reception room or area.
• Floral decorations on each table (chosen by
hotel)
• White chair covers.
• Welcome drink of non-alcoholic fruit punch
to greet your guests.
• Wedding cake for all your guests.


• Complimentary accommodation for the bride
& groom on the wedding night.
• Sparkling wine, fruit and Greek pastries will be
waiting in your room.
• Romantic honeymoon breakfast served in
your room the next morning.
• Special room rates for your guests.

For more information please contact:
[email protected]
Book Online
or Call +30 27210 23166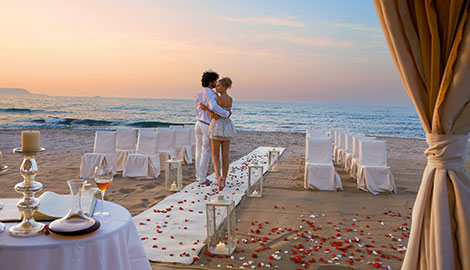 Your fantasy wedding is just a click away!

Download our planner tips, print out the checklist and start planning your dream day.
---
---
FREE Honeymoon Package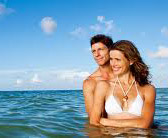 All honeymooners and couples who arrange their wedding at Filoxenia Hotel, receive the FREE Rose Garden Honeymoon package.
READ MORE
---

20% off Honeymoons
Couples who also celebrate their wedding at the hotel will receive a 20% discount on the Honeymoon packages.


---
Dining & Parties
From a romantic candlelit dinner for two to a Greek wedding reception for hundreds, we pride ourselves on culinary creativity and customise your menu and drinks choices.


---